---
PROFESSIONAL TAX PREPARATION & PLANNING
---
American Rescue Plan
Eligible for $1,400 STIMULUS PAYMENT?
​
MUST file 2021 tax return!
---
2021 Tax Season-
​Offering Virtual Tax Appointments
(951) 227-5694


SAME DAY APPOINTMENTS AVAILABLE
---
---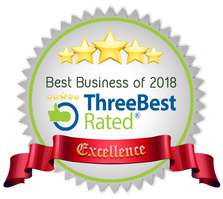 E-file for quicker refunds! Open Mon-Sat, from 9am-8pm. Dedicated and committed to making sure you save money on your taxes. Don't delay, use a real tax expert to navigate through complex IRS tax code.
---
ACCURACY GUARANTEED


Potential Deductions:

HIGHER Standard Deductions
Student Loan Interest
IRA Deduction
Medical Expenses
State & Local Taxes, Sales Tax
Mortgage Interest
Real Estate & Personal property taxes
Charitable Contributions

PAY With Your REFUND

Get Your Refund in as little as 7 days!
direct deposit


EXPERT Advice on:

COVID-19 Stimulus Package
New tax law changes! Started Jan 1 2018.
IRS Notices, Liens, Levies
Prior Year Returns not filed
Reporting Cryptocurrencies
Minimizing Common Audit Triggers

MAXIMUM REFUNDS


Potential Credits Available:

CA Earned Income Tax Credit
Earned Income Tax Credit
Up to $2,000 Savers Credit (MFJ filing status)
$2,500 American Opp Credit per Student
Up to $2,100 Child & Dep Care Credit
$3,600 Child Tax Credit Per Child under 5
$3,000 Child Tax Credit Per Child under 18
Credit for Elderly &/or Disabled

Past Returns:

Free Review of past year Tax Returns for Missed Deductions and Credits
---
951-227-5694

SERVING THE ENTIRE INLAND EMPIRE

---
Certified Tax Preparation for Individuals

Federal (1040 EZ, 1040A, 1040)
​ALL States
Previous Years Returns
Amendments
IRS Audit Services

Certified Tax Preparation for Business

Sole Proprietorship (Schedule C)
S-Corp (1120-S) & C-Corp (1120)
Partnerships & LLC's
Extensions
Amendments
IRS Audit Representation
---


Professional Tax Preparation and More....
Customized financial guidance and advice. Simple financial principles to improve your overall financial health.
For the small business owner, we specialize in saving you on taxes! In addition, we will help position your business for future growth and success.